Presenters
The Art of Mass Gatherings at BAMS FEST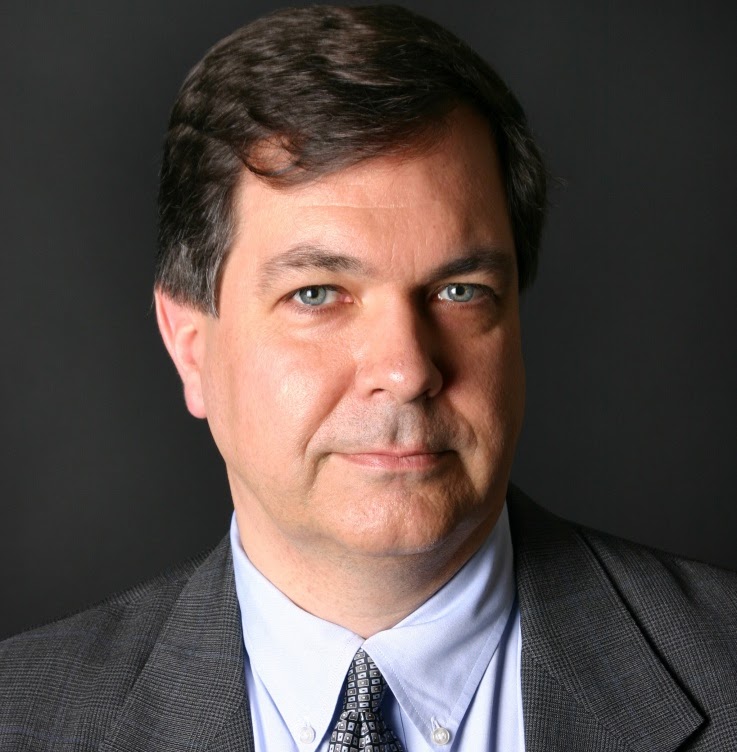 Tom Clareson
Program director, Performing Arts Readiness
Tom Clareson is Project Director of Performing Arts Readiness, funded by the Andrew W. Mellon Foundation to help performing arts organizations protect their assets, sustain operations, and prepare for emergencies. He also serves as Senior Consultant for Digital & Preservation Services at LYRASIS, consulting internationally on preservation, disaster preparedness, digitization, funding, strategic planning, and advocacy for arts and cultural organizations. Clareson is Vice President of the Board of Directors for the Foundation for Advancement in Conservation, Board of Directors Secretary of Lancaster Chorale (Ohio), and Vice President, National Board of Advisors, Richard M. Ross Art Museum at Ohio Wesleyan University.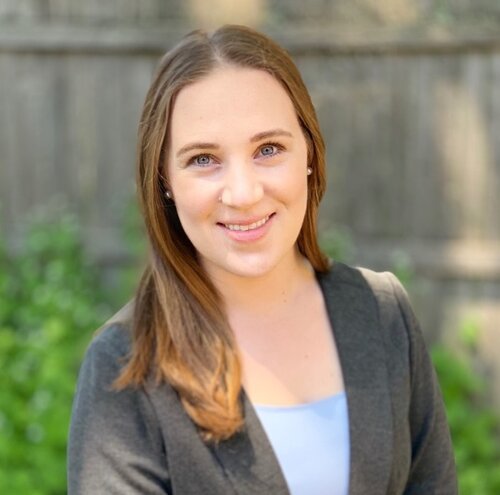 Clara Decerbo, PhD, CEM
Director, Providence Emergency Management Agency
Clara Decerbo, PhD, CEM is the Director of Providence Emergency Management Agency (PEMA), responsible for coordinating and integrating all activities necessary to build, sustain and improve the all-hazards emergency management program in Rhode Island's capital city.  Clara joined the PEMA team in April 2018 as the Deputy Director after 5 years working in the emergency management and response field in Rhode Island as a consultant and EMT-Cardiac/firefighter. In April 2020 Clara became the Director of PEMA and was appointed as the lead for the capital city's response to the COVID-19 pandemic. Prior to joining PEMA, Clara worked as a graduate student with the Coastal Resources Center at the University of Rhode Island as a Rhode Island Sea Grant Fellow focusing on challenges related to climate change, hazard mitigation, and improving coastal resilience. 
Clara received a M.A. and Ph.D. from the University of Rhode Island in Marine Affairs focused on hazards and disaster response and mitigation. She also holds a B.A. from Middlebury College in International Studies with a focus in Middle Eastern History and Arabic. Clara received her Certified Emergency Manager (CEM) certification through the International Association of Emergency Managers (IAEM) in 2020.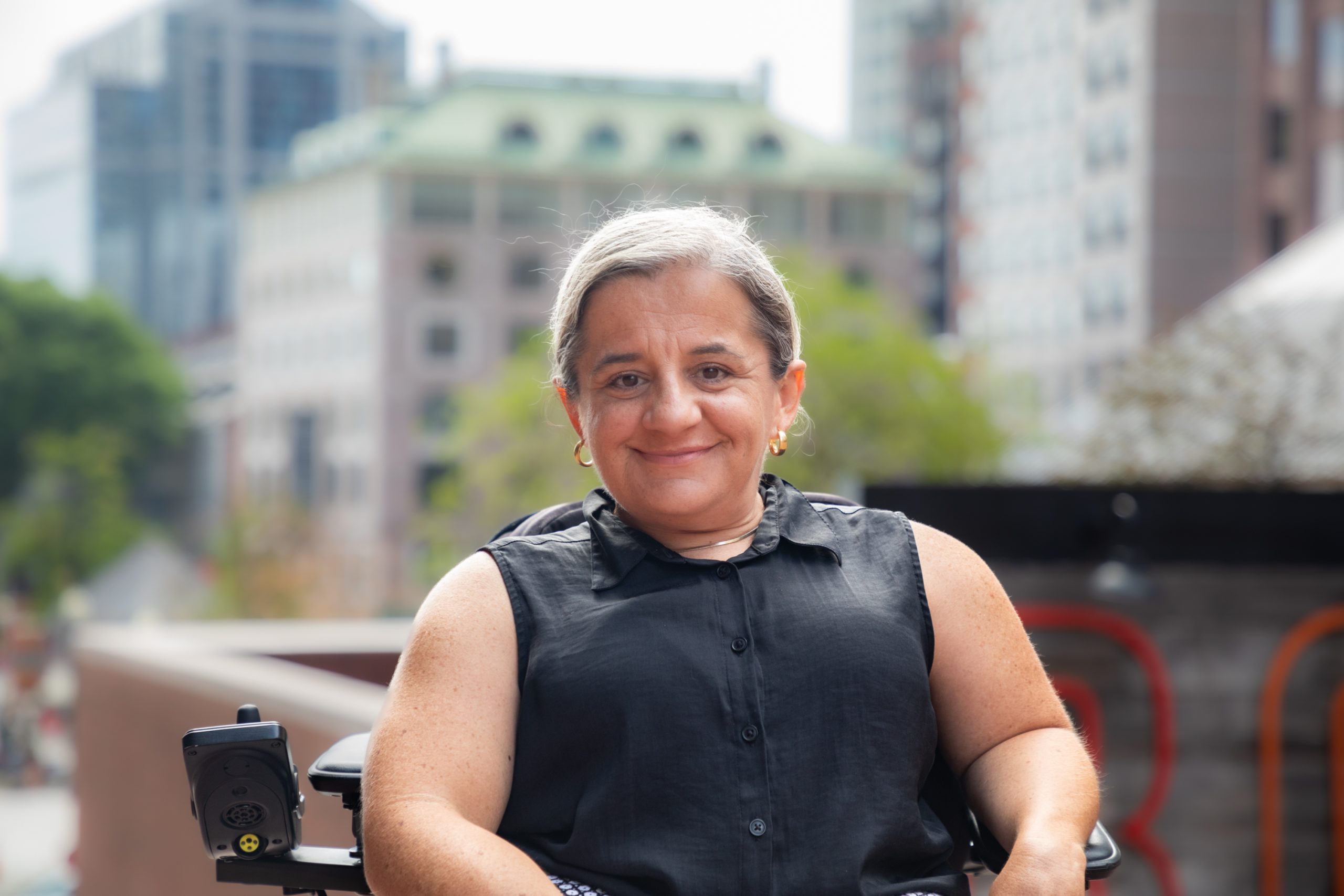 Colleen Flanagan
City of Boston Mayor's Disabilities Commission, Outreach and Engagement Specialist
Colleen Flanagan is a disabled woman and longtime activist for disability rights and justice. She has led several grassroots initiatives to advance the disability rights movement on national and local levels. She is the City of Boston Mayor's Commission for Persons with Disabilities Outreach and Engagement Specialist and works to ensure disability accessibility and inclusion in the city.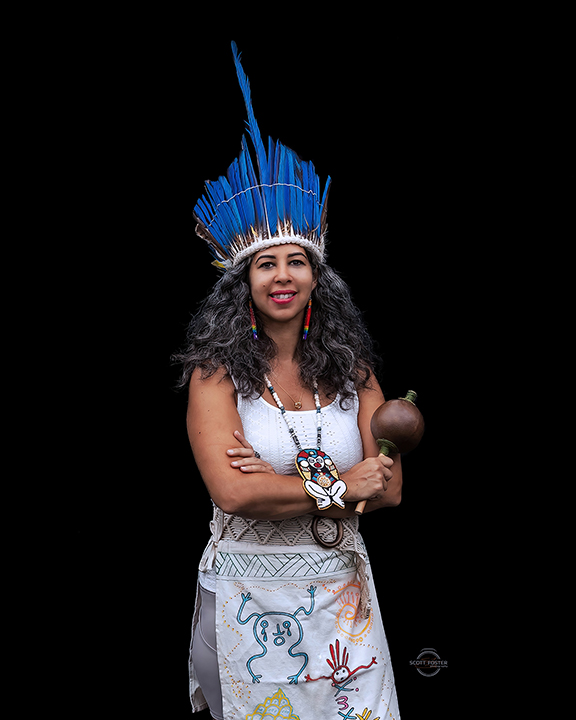 Dr. Darlene Flores
Indigenous Peoples Day Newton Committee Indigenous Liaison
Dr. Darlene Flores, Adahi'abo (Medicine hand) and Chiropractic Physician, is a mother of three children, Munah (11), Zamir (9), and Aminah (7). Born of Borikua parents, she was raised in the Metro area of Massachusetts. Her great grandmother, Irene, was a traditional curandera, midwife, and santiaguera and Dr. Flores continues the legacy of her family as a holistic huesero (bone setter) and holistic energetic worker to treat patients of all ages; her treatments combine traditional alcolados and teas. Dr. Flores is a traditional Medicine Keeper for her Taino Higuayagua Caribbean Tribe. She is also a United States Veteran who is highly decorated for her participation in the War in Iraq. Dr. Flores also owns and operates a Wellness business in Brookline, Massachusetts called Karaya Wellness Clinic. Known for her activism and advocacy for more holistic medicine to be taught and practiced in the BIPOC community, Dr. Flores prides herself in preserving the ancestral ways to raise her children and serve Native/Indigenous communities.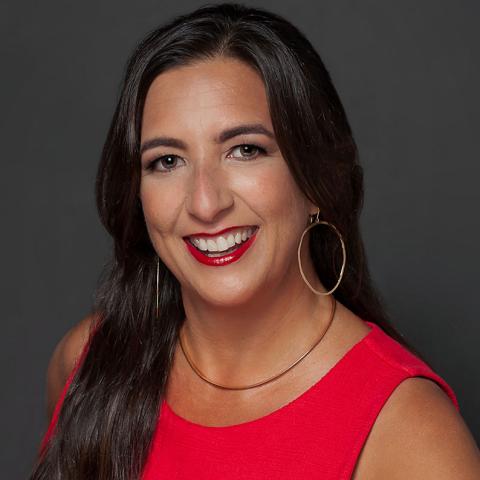 Stephanie P. Fortunato
Arts and cultural strategy consultant (Constellation Cultural)
Stephanie Fortunato's approach to consulting is informed by her experience within city government where served as Providence's Director of Art, Culture + Tourism, working at the intersection of cultural planning and community development. Throughout her career, Stephanie has collaborated with local communities to co-create arts-based policies, programs, and partnerships that aim to strengthen neighborhoods, facilitate connections, and animate public spaces. She is the co-host of The Three Bells, the Global Cultural Districts Network's podcast which explores challenges and opportunities at the intersection of culture and urbanism as well as the network's director of special projects.
Stephanie skillfully brings teams together to co-develop creative processes and partnerships that empower communities to realize possibilities. She is a versatile arts leader with wide expertise including arts administration, public art, festivals, commemorative works, cultural planning, policymaking, community cultural development, creative economic development, public humanities, cross-sector partnerships, and creative placemaking. In 2022, she was the PVDFest grand marshal. In 2018, Stephanie received the Mary Brennan Tourism Award from the RI Hospitality Association. She has presented for the National Endowment for the Arts, ArtPlace America, and LISC, and is regularly invited as a guest lecturer at universities and colleges, as well as serving on the advisory committee for the New England Foundation for the Arts. She received her M.A. in public humanities from Brown University and a B.A. from Providence College. Stephanie is based in Pawtucket, Rhode Island with her ten-year-old daughter.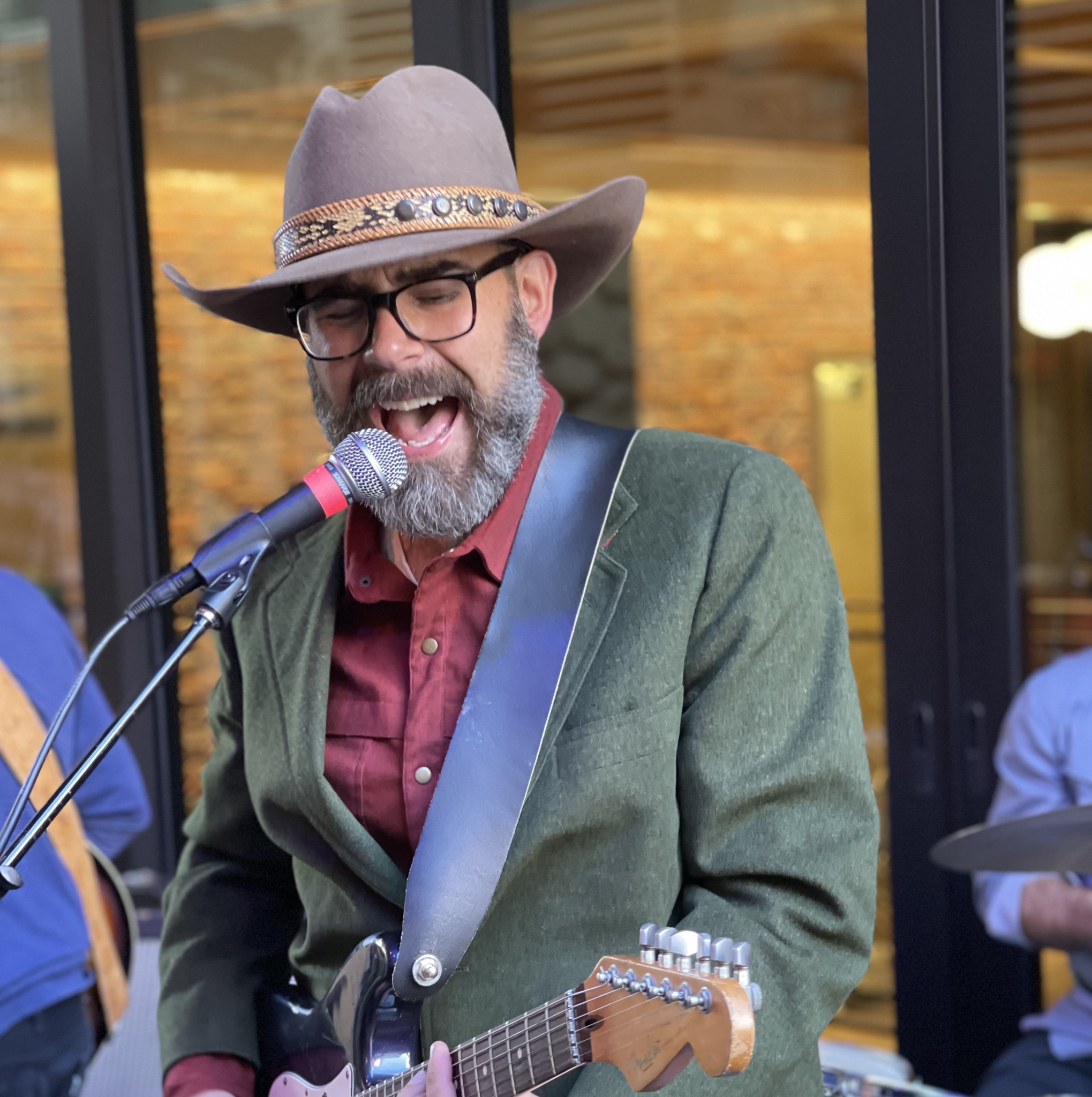 Matthew Ché Kowal
Father, 
Husband
, Son, Musician, Educator, Co-Founder at Majestic Collaborations 
Organized one hundred+ festivals for over 1 million total attendees since 2005, across US. Collectively raising over $5 million for bicycle, multi-modal transportation and accessibility projects.
Coordinated partnerships between brands, artists, and non-profit organizations to present highly participatory gatherings to advanced the awareness while striving to address gender and equity in talent booking and leadership.
Designed/commissioned solar, bio-power, water and waste programs for festivals that remain state-of-the art.
Envisioned the experiential learning platform Art of Mass Gatherings Symposium (AoMG) as a way to catalyze emergency preparedness training across multiple stakeholders. In 2021 this innovative model was featured in the FEMA Resilient Nation Network's Inspiration Book: Arts & Experiential Learning
Grant funded by the Andrew W. Mellon foundation to provide webinars, venue and festivals planning in emergency and disaster preparedness
Chief of party for FACTOR music trade mission to Colorado by Canadian Government
Lead the creation of multidisciplinary teams to provide safety-sustainabilty-accessibility audits and/or emergency plans for McNichols Civic Center Building,  Five Points Jazz Festival, New Jersey Folk Festival, Surfalorus, (Nags Head NC), Indigenous People's Day Festival (Newton MA) among others.
Nominated for an Emmy 2020 for modified and virtualized Five Points Jazz Festival. Alabama Women in Jazz, Miss Black Colorado "Black Reign"
Co-Founder of The Headwaters Protectors mutual aid group, 2020.  Provides compassionate waste and water services to encampments of unhoused Denver neighbors providing portable electric, water, heat and handwashing systems.
Co-Founder of Event Professionals Alliance for Expanding Safe Outdoor Spaces  2020

Co-Founder of Arts and Events Community Resilience Corps 2021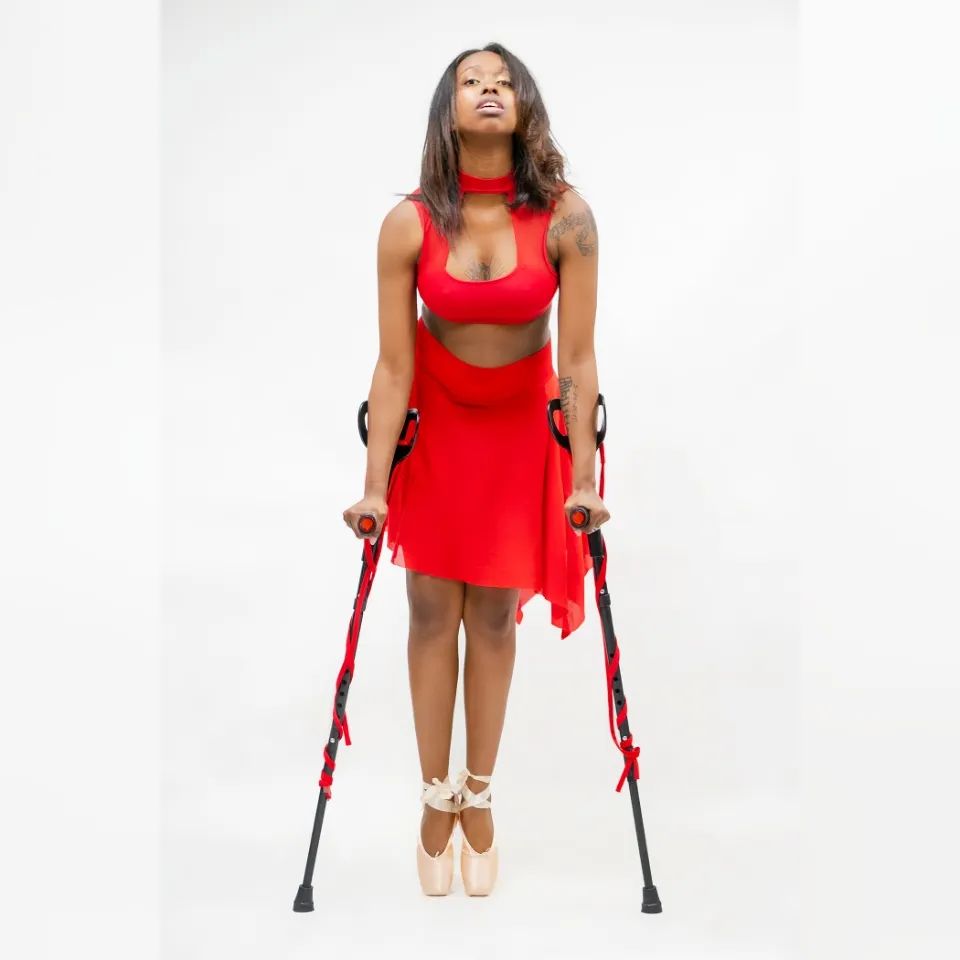 Ellice Patterson
Founder/Executive & Artistic Director of Abilities Dance Boston
Ellice Patterson is the founder/ executive and artistic director of Abilities Dance, a Boston-based dance company that welcomes artists with and without disabilities. She is currently an artist in residence with the City of Boston's transportation department, using dance as a way to promote more accessibility on the streets and sidewalks of the city. Outside of self-produced Abilities Dance's shows, her choreography has appeared in the MFA, Links Hall in Chicago, Gibney Dance in NYC, The Series: Vol IV at the Ailey Citigroup Theatre in NYC, and more. She has given lectures and workshops at schools, universities, and organizations across the country, including Harvard Graduate School of Education, Fidelity Investments, Boston University, and more. She earned her Bachelor of Arts in Biological Sciences from Wellesley College and her Masters of Science in Management Studies from Boston University Questrom School of Business.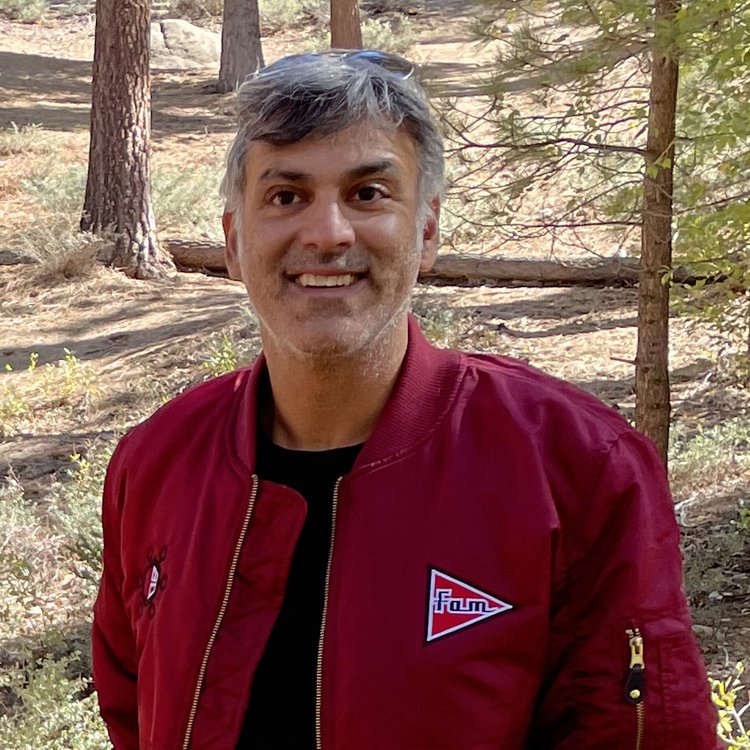 Neel Vasavada
Co-founder, Overdrive Energy Solutions
Neel Vasavada started his career in hybrid-electric vehicle development, and went on to build several major concert equipment suppliers for the North American Market. In 2020, he formed Overdrive Energy Solutions to reduce fossil fuel use in Live Events via the use of solar/battery power stations. In 2023, Overdrive made history powering the first 100% renewable energy stage run of solar energy for Willie Nelson's Luck Reunion festival near Austin, Texas. They've since saved over 1000 gallons of diesel for Coachella, Stagecoach, Google, Dead & Company, University Music Group and more.